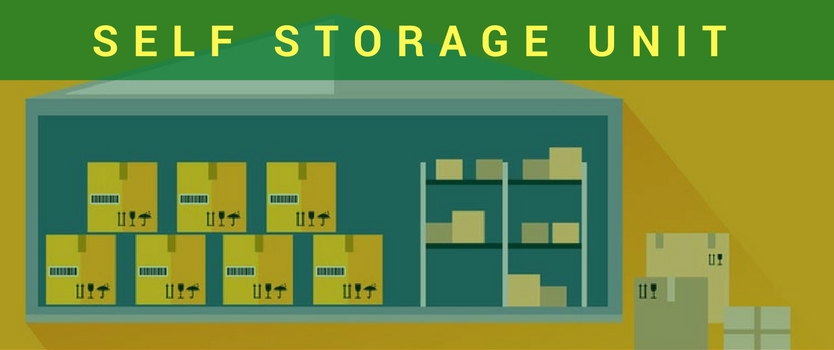 Self Storage has quickly become the ideal service for both families and businesses, as they become more aware of the advantages they bring. The versatility of self storage units has kept them in such high demand, that there are now have over 3000 storage facilities across Australia, with more on the way.
Here are some of the different uses of a self storage unit:
1. Storingyour Clutter
At Hills Self Storage, we have units that are perfect whenspring cleaning your home or garage, and storing your seasonal sporting gear and Christmas decorations.
2. Storing Your Documents
Small business owners know the benefits of a tidy work space. Renting a self storage unit is the perfect option to store your work and tax documents off site, saving valuable office space.
3. Storing Your Car, Trailer or Boat
Hills Self Storage provides vehicle storage options to store your car, boat or trailer in a safe and secure location, freeing up more space at home.
4. Storing Your Business Inventory
Small businesses are often in need of more space to help keep inventory. Using a self storage unit is cheaper than hiring more office space, and is perfect for reps and distributors to access as they need to.
5. Storing Your Precious Wine
Everybody loves to have their own wine collection. Hills Self Storage boasts one of the best wine storage options in Australia. You can easily access your own climate-controlled wine storage unit that is safe and clean.
6. Storing While Renovating
When upgrading or renovating your home, you can use Hills Self Storage units to storage your furniture, vases and artwork. This clears your home, so you can get busy building, painting and creating your dream house.
7. Selling Your Home Property
A messy home canmake it feel small, and could keep buyers away. Keeping all household clutter in a storage unit will give your home a spacious appearance, making it attractive to potential buyers.
8. Self Storage Can Act Like Personal Warehouse
A self storage unit can act as a personal warehouse. And it comes with added bonuses, such as receiving deliveries, after-hours access and extra security. This can help you make your workplace more productive.
9. Tools and Machinery
A self storage unit is a great place for all your tools and machinery, keeping it safe and with easy access. Perfect for tradespeople or the busy handyman.
10. Items Not Used On Regular Basis
These days you will always find items lying around the house that don't get used very often. A self storage unit is the perfect place for items such as, lawn mowers, building materials, power tools and seasonal items like gardening equipment that you can store over the winter.
The bottom line
A self storage unit is your space away from your home or office. You can store almost anything, from your business records and productstoall your loose items cluttering up your home. Hills Self Storage has the self storage unit sizesthat you need. So, drop in or call today, and our friendly staff will be happy to help.