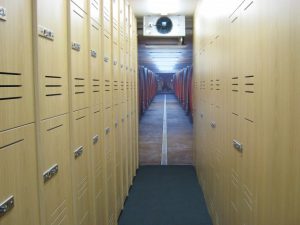 Running out of gift ideas, know someone that loves their wine! Hills Self Storage is now offering Gift Vouchers for our Private Wine Lockers starting at just $72.00 for 6 months storage for 8 Cases (96 Bottles) and includes a free High Security Barrel Lock valued at $20.00.
Wine Storage users can get their wine orders shipped direct to us or bring it from home 24 hours a day 7 days per week. Our wine cellar is fully climate controlled and sits at a consistent temperature of around 15 degrees all rear round. We also control humidity and provide ozone injection to prevent any mould or bacteria build up. All our private wine lockers are individually alarmed and are under camera surveillance. Our individual lockers have an 8, 12, 16, or 24 case capacity with small wine storage rooms also available catering for both domestic and small commercial wine storage needs. If people want to continue with their wine storage at our facility once the voucher has been used up then prices start at $12.00 per month for an 8 case locker.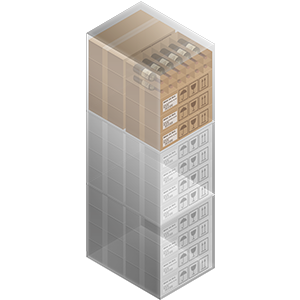 Check out our wine storage prices page for ongoing costs and options.
Our Wine Storage facility is used by a wide variety of people including collectors, investors, traders and restaurants. Using a voucher for a wine storage locker is a nice way to help someone develop a more in-depth interest in wine. They may use it to start a small investment collection or just for those bottles of wine they want to keep for special occasions. We often have customers popping in late in the afternoon to grab a special bottle to share with friends. It also helps prevent raiding the good bottles of wine late on a Saturday night when it is stored away from home.
Ongoing Wine storage at our facility is cheaper that running a fridge at home and obviously does not have the upfront cost of buying a wine storage fridge. In addition our wine storage cellar does not have any vibration from motors that wine fridges do and can be detrimental to the integrity of the wine over the long term.
So if you are interested in purchasing a Wine Storage Gift Voucher for family or friends or are interested in wine storage for yourself then call or email us today.
Hills Self Storage 50 Carrington Rd Castle Hill
PH: 02 9659 1122 | Email: castlehill@hillsstorage.com.au