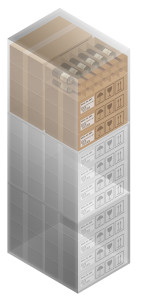 Lets get one thing straight, Wine Collection is not only for the rich. We have Wine Storage customers with varying financial means. Whether small or large collections it is usually a hobby or for investment purposes.
But you need to start somewhere and here are some tips on how to get going.
Decide what you are collecting for – Hobby or Investment. As a Hobby and just because you enjoy drinking good wine it will be a lot easier to source and buy wines for that type of collection. As an investment you will need to do more research and educate yourself more on age-able wines etc and their prime time for trading.
Next, set yourself a budget, and with a bit of research you can find yourself some good deals whether online or at some of the big discount liquor stores. Remember it is always cheaper to buy in bulk so at a minimum you should be looking to buy a dozen at a time.
The next and most important thing to think about is storage of your Wine. It is the one area that if handled incorrectly can ruin your wine or your investment. If stored correctly the wine will do what it is meant to do, improve over time. There are 4 Key factors to manage when storing Wine – Temperature, Humidity, Light, Movement and Security.
Once your volume of wine increases you are going to need help to keep track of the life of each bottle. Wine Storage Management software can help with this. There is plenty of software and apps available online these days either free or for a small cost to help with that.
Lastly join a wine club. Like everything talking to other people is the best and fastest way to learn.
If you want to start a Wine Collection in the best possible way for minimal cost then Hills Self Storage has private wine storage lockers from only $12.00 per month for 8 cases. The wine storage facility is climate controlled and fitted out with high security features. There is also larger wine storage units for bigger collections.