Winter is creeping in and already Sydney has been hit with a drop in temperature and a lot of heavy rainfall. If you have any vehicles or expensive furniture outside getting battered by the elements or maybe looking to get away from it all to warmer climates during winter, some self storage in Sydney may be a great option which costs less than you think.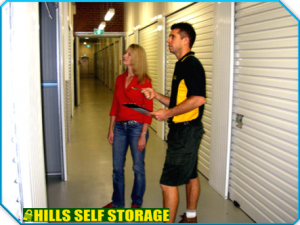 Look for a cheap self storage facility, which has been in business for a while and has a good, strong, local reputation. That will give you a balance of peace of mind and a cheap, flexible deal too.
A good self-storage site should offer you the following:-
Flexibility. Ask about short-term deals or special discounts for renting a unit and also a storage location for your vehicle. You may only want to secure your belongings for a short time or be able to access them at odd hours. A good storage facility should be able to offer this for you.
Protection. A storage unit isn't all about protection from thieves. Ask to look at the units themselves and check that they are waterproof and will protect your belongings from water, mould, termites and other nasties.
Added Extras. Do you need storage boxes or a trolley to move heavy items? A reputable self storage facility can offer these for free or for a very small fee. Ask and the professionals will help! Find out more from the friendly, professional team at Hill's Self Storage.