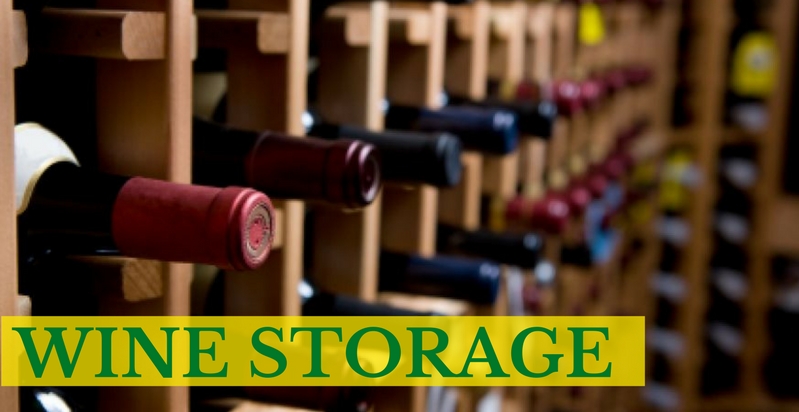 Whether you're a wine enthusiast or full-time collector, it is a very satisfying feeling finding the next 'must have' addition to your wine collection. But just like wine itself, the bottles can also vary greatly and trying to find adequate space to store your growing collection can be tricky.
Fortunately there are various wine storage solutions available catering for different shaped bottles. So, the next time you buy the latest unique wine bottle.
MAKE SURE TO KEEP THE FOLLOWING TIPS IN MIND :
1.
STANDARD BOTTLES
Usually, when thinking about typical reds and whites, like 'Bordeaux', 'Merlot' or 'Sauvignon Blanc', you visualise a "standard" wine bottle.These kinds of bottles have straight sides and are high-shouldered.They're about 3-inch in diameter, are mainly identical in shape and size and will fit most wine vaults.
Tip for Storage:
Standard bottles of either red or white variety, can be stored perfectly in a wine vault, wine cellar, or external storage faculty. Make sure the wine bottles are placed on their side, in a wine rack or a wine storage carton with the appropriate inserts.
2.
CHAMPAGNE BOTTLES
Champagne wine bottles are wide-bodied that are 3.5-inch in diameter. They are taller and heavier, so will need to give some more thought when storing champagne bottles in your regular wine vault.
Tip for Storage:
The average size champagne bottle demands a slightly wider wine rack, too store it safely. Look for a local wine storage facility where you can store all your bottles securely and are not resting against one another.
3. TALL BOTTLES
Tall bottles appear identical to an inverted champagne flute having long, slim necks and bodies. Several wineries make extra-large wine bottles to highlight the vintage era, or for festivities.For instance, a "Magnum" is basically a double-size bottle that contains 1.5 litres of wine.
Tip for Storage:
Though these wine bottles can be attractive, it can get tricky to store them. Double up on your wine cellars making them deeper, to host that extra length. Alternatively, the best option is to store these tall bottles at a wine storage facility with the appropriate racking.
4. WIDE BOTTLES
Normally used for 'Burgundy' wines, wider bottles are becoming more common for everyday wines. These include varieties like 'Chardonnay' or 'Pinot Noir'. When compared to the standard bottle, wide-bodied bottles have sloped shoulders and are much wider towards the bottom.
Tip for Storage:
Typical wine vaults and wine cellars are designed for standard bottles. Try a specialised external wine storage facility that has custom wine cellars. These are designed to safely stack bottles of any size.
Summing Up :
One of the wine collector's biggest challenges is how to store all their wine appropriately, giving it the best chance of aging well. A wine storage facility will always give you the best options to store any sized bottle, at just the right temperature. This will keep your bottles safe and preserve the wines taste and originality.
To know more, speak to the staff at Hills Self Storage about their dedicated, temperature controlled wine storage options.
Summary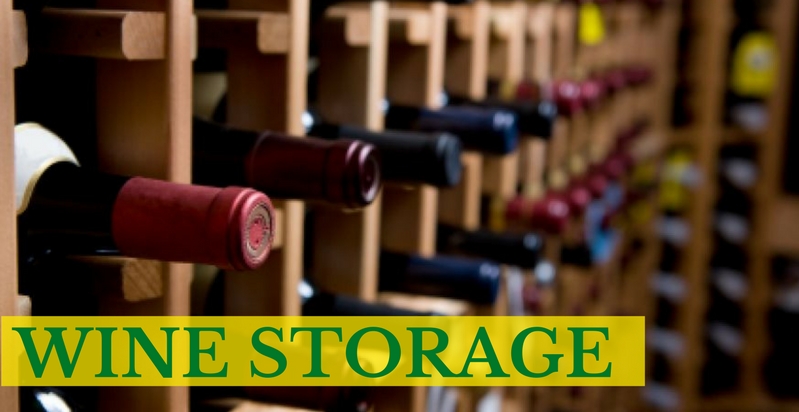 Article Name
Simple Tips on Different Sized Wine Bottle Storage
Author
Description
If you are a wine collector, it's likely you have several bottles of various sizes. Here are a few storage recommendations for those simple bottle sizes.
Gavin has been a Owner/Director of Hills Self Storage since they began operations in Galston in 2001.

He has been actively involved in the Hills Community over this time. He is a Director and former Chairman of Galston Financial Services, a franchise of the Bendigo & Adelaide Bank. He has been heavily involved in the Hills Hawks Football club as a Coach, Manager, Committee member and Player.

Through Hills Self Storage he has always supported many local community groups, schools and sporting groups through financial or storage space donations.

In 2013 he received the Ben Swane Business Service to Community Award from Dural Rotary Club.
Latest posts by Gavin Koorey (see all)