Has channel nines 'THE BLOCK' got you thinking about renovating a property to improve your lifestyle or the value of your own home?
A renovation needs a few KEY COMPONENTS to be a success; a tight budget, a well thought out plan, good project management and of course space to work. Your furniture and other belongings need to be protected during construction just shifting them and cluttering up other rooms in the house is usually not very practical either. Particularly if you intend on using the unrenovated areas for living space during the project.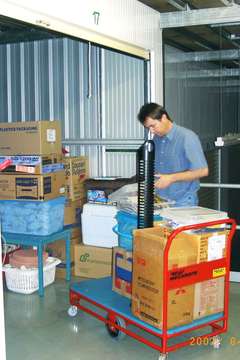 This is where SELF STORAGE FACILITIES can really help you out. Most reputable facilities offer short term leasing options so you only need to hire the self storage units for the period of the renovations. They are often in centrally located areas of both cities and country towns so they are easy to get to. You basically treat it like your garage at home and you can come and go as you like and to put things in and take things out as required. These self storage facilities usually provide high security and your space is secured with your own padlock and only you keep the keys.
Your belongings and furniture are free from dust, paint, chemical splashes, knocks and other concerns within the building environment. It happens so often where thinking furniture will be 'safe' in a back room or shed or outside on a balcony under a tarpaulin for a day or two and days turn to weeks and months. And this is when other concerns can creep in such as damp, pest and even water leaks can cause unexpected damage.
With your furniture in a storage space you are free to knock down, rebuild, and repaint to your hearts content giving you a safe open clear space to create the renovation of your dreams.
Once your renovations are complete just head down to your self storage unit and collect your furniture and move it back in clean and in good condition.
This quick reference guide will help you choose the right storage space for your personal use.