Are you investing in stocks or in gold – there's another alternative to investing that nobody talks about. We are talking about investing in wine. While it's well known that wine prices grow as wine ages, how many of us have really thought about investing in wine?
The University of Cambridge carried out an interesting study in this respect with the help of a dataset from 1899 and 2012 featuring over 36,000 prices. Here's what the result showed – wine prices have been on par with stock market returns throughout the 20th century. Named as "the most comprehensive study of the price of wine to date", this survey confirmed that wine prices outperformed all government bonds and once again proved that it's a wise deal to invest in the Premier Crus of Bordeaux. Stock market returns have always been like a roller coaster ride, but wine investors can anticipate steady returns, especially after this study.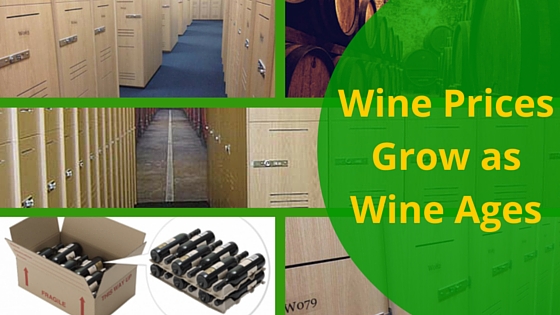 Some of the major undertakings of the study are below.
1. The price
The Bordeaux en Primeur 2013 campaign threw light on the fact that mediocre to poor vintages will come up to the same price as that of the great vintages in the next fifty years.
2. The worth of being old
The high-quality vintage wine shows strong growth in price than that of the lower quality vintages given the same period. But what makes it difficult dealing with the high-quality vintage is that their prices can only be settled once they have fully matured and been fermented for overages. Contradictory to this, after the few slow initial years, the low-quality vintages shows an excellent price of appreciation.
3. Scarcity of good wines
The convergence of price is also caused by the scarcity of poor vintages that occurs because people fail to control their hold. And consequently, the poor vintages will be less available after fifty years effecting the demand and price cycle.
4. It's interesting
A Professor of the University remarked that storing wines give a 'psychic dividend' and it becomes a major criterion rather than just for the taste of it. So it's more like people invest in them because 'it's interesting'!
5. Most become investors by chance
It wouldn't be wrong to say that most wine lovers become wine investors 'by chance'. As a matter of fact, many investors hardly have any desire to take a sip from those great bottles as they are more seen as stock giving an annual return.
However, it is not a child's play being a wine investor as professionally managing the wine storage of these vintage bottles is important. What also attracts the would-be investors in wine investments is the comparative cheap initial cost that is around $20,000 to $50,000. It is fairly predictable to judge the Bordeaux prices for the coming decades if the records are anything to go by, the returns are around 14.5% throughout which is a fair bit more than many other types of investments.