At Hills Self Storage we don't understand how other storage companies can advertise high security and cleanliness if all their storage units are open at the top and not fully covered like at our Self Storage Facilities in Sydney. Yes PIN access and individually alarmed units with nice clean hallways looks good from the outside. But when you look closely there is a flaw in their design. Sure a storage unit maybe alarmed on the door, but nothing stops someone standing on a ladder, usually easily available in self storage facilities and looking over the top and having a sticky beak. If they like what they see then simply cutting a few strands of wire and reaching or climbing in is all it takes for theft or damage to goods.See examples below.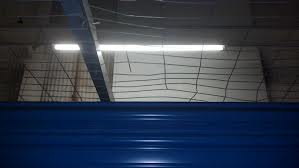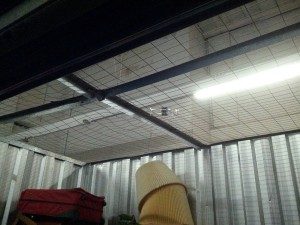 Another problem associated with cheap wire mesh as a roof on a self storage unit is an accumulation of dust especially when storing for more than a month of more. With self storage customers carting goods in and out all day everyday dust is constantly being stirred up and potentially settling on peoples property. That's why we pay people to clean our roller doors regularly to keep our facilities spick and span on top of taking our walls to the ceiling and covering our roofs with sheet metal, timber or concrete. See photos below of our facilities.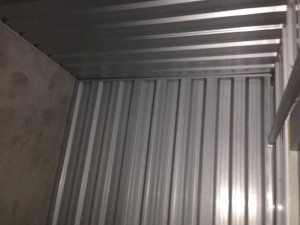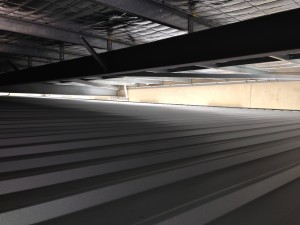 Call in and check out our quality self storage facilities and see for yourself. We have not cut costs during construction and focused on building the best and most secure environment for your goods.