The Real Estate market is hot right now and people are moving fast to get their houses on the market to take advantage of high prices. But no matter how good the market is you still want to maximise your final sale price. This usually begins with finishing all those incomplete jobs around the house, or carrying out some basic renovations. But the other thing that can make a big difference to the saleability of your home is to declutter, thin it out, make your home look bigger and cleaner.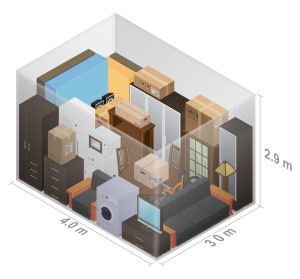 The easiest and quickest way to do this is to call your local self storage facility. They will have a variety of spaces in different sizes to suit your storage needs. Typically for decluttering people only need somewhere between a 1/4 or 1/2 garage size storage unit. Most Self Storage companies will also offer free move in services by the way of either a Free Pick Up & Trailer Hire or Truck Hire. This will get you off to a good start clearing out the bulk in one load. You can then take your time with the remaining few pieces after that. The nice thing about using a local self storage facility is that it is usually only a few minutes drive away with 7 days a week free access. You also have the flexibility of upsizing or downsizing self storage units as your needs change. Many people that sell their home quicker than expected and have not bought somewhere else usually then take the remainder of their goods to the same self storage facility until they find their new home. When comparing self storage facilities look for companies that have quality buildings with high security, are clean and well lit, have fully enclosed storage units (no mesh roofs) with easy access and plenty of trolleys on hand. A good self storage facility will also have plenty of packaging supplies for sale to make moving and packing goods into storage easier.
The mobile self storage option is not as good a solution for decluttering. The reason being their depots are generally a lot further away and you will usually find that once you have decluttered you find more things to go a few days later. And once your mobile storage box is gone, it is not a quick and simple process to add to it.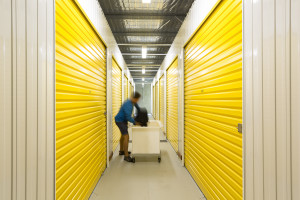 The price of a self storage unit in Sydney for typical decluttering requirements is going to cost you somewhere between $100-$300 per month. Not a lot of money when houses are selling so quickly in Sydney at the moment and getting top dollar and what the decluttering process can add to that. As discussed above this will usually include Free Move In services also. If you want more information on how self storage can help you while decluttering call us at Hills Self Storage at Castle Hill, Galston during our office hours.