NINEMSN.COM.AU – 18/11/2014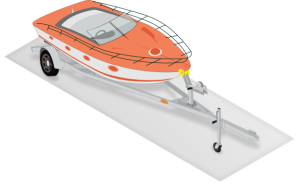 Boat trailers left abandoned on streets across NSW for more than three months will be impounded under new rules proposed by the state government.
Currently, there is no limit on how long trailers can be parked on residential roads.
"For too long communities living near the water and in coastal areas have played host to boat trailer dumping grounds and it's just not on," Roads Minister Duncan Gay said in a statement on Tuesday.
On top of the three-month parking limit, the NSW government has also flagged fines for unregistered boat trailers left on the street.
Mr Gay said $5 million would be spent on building new off-street parking spaces, particularly in Sydney metro areas.
"This change will stop the perpetual boat trailer parking offenders and strike a balance between parking a trailer for a reasonable amount of time and improving short-term parking for local residents," he said.
© AAP 2014
Hills Self Storage in Galston provides open parking areas for recreational boat storage of all sizes. Call us on 02 9659 1122 or visit our website for more details at www.hillsselfstorage.com.au
Read more at http://www.9news.com.au/national/2014/11/18/21/48/nsw-set-for-new-boat-trailer-parking-rules#dkURAy0KxEpPpXfk.99