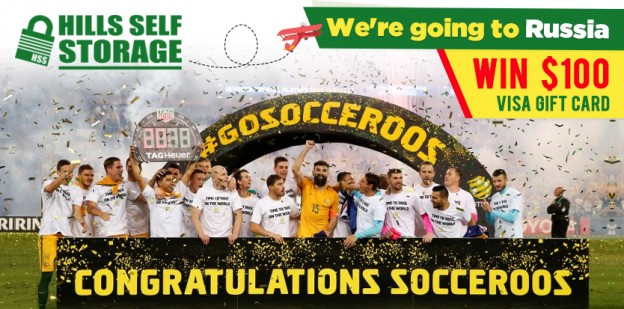 FREE TO ENTER PRIZES TO BE WON
1st Prize – $100 Visa Gift Card
2nd Prize – $50 Visa Gift Card
3rd Prize – $25 Visa Gift Card
GO TO www.footytips.com.au OR CLICK HERE TO JOIN COMPETITION
Sign in with an existing Footy Tips account or register as a new user and get started.
Use the following information when joining the competition:
Comp Name: Hills Storage World Cup 2018 Comp
Password: HSSWorldCup18
Full instructions on how to tip can be found on the website. Good Luck and Happy Tipping
Note: Hills Self Storage Staff may enter the competition but cannot win a prize.